Robojo
The Coffee Experience of the Future
Robojo
The Coffee Experience of the Future
Your only decision to make…how much to charge for coffee
Your only decision to make…how much to charge for coffee
Robojo delivers the experience of the future! Our automated coffee kiosk optimizes labor through speed, reliability and consistent output. Available 24/7 and drinks made in less than 60 seconds.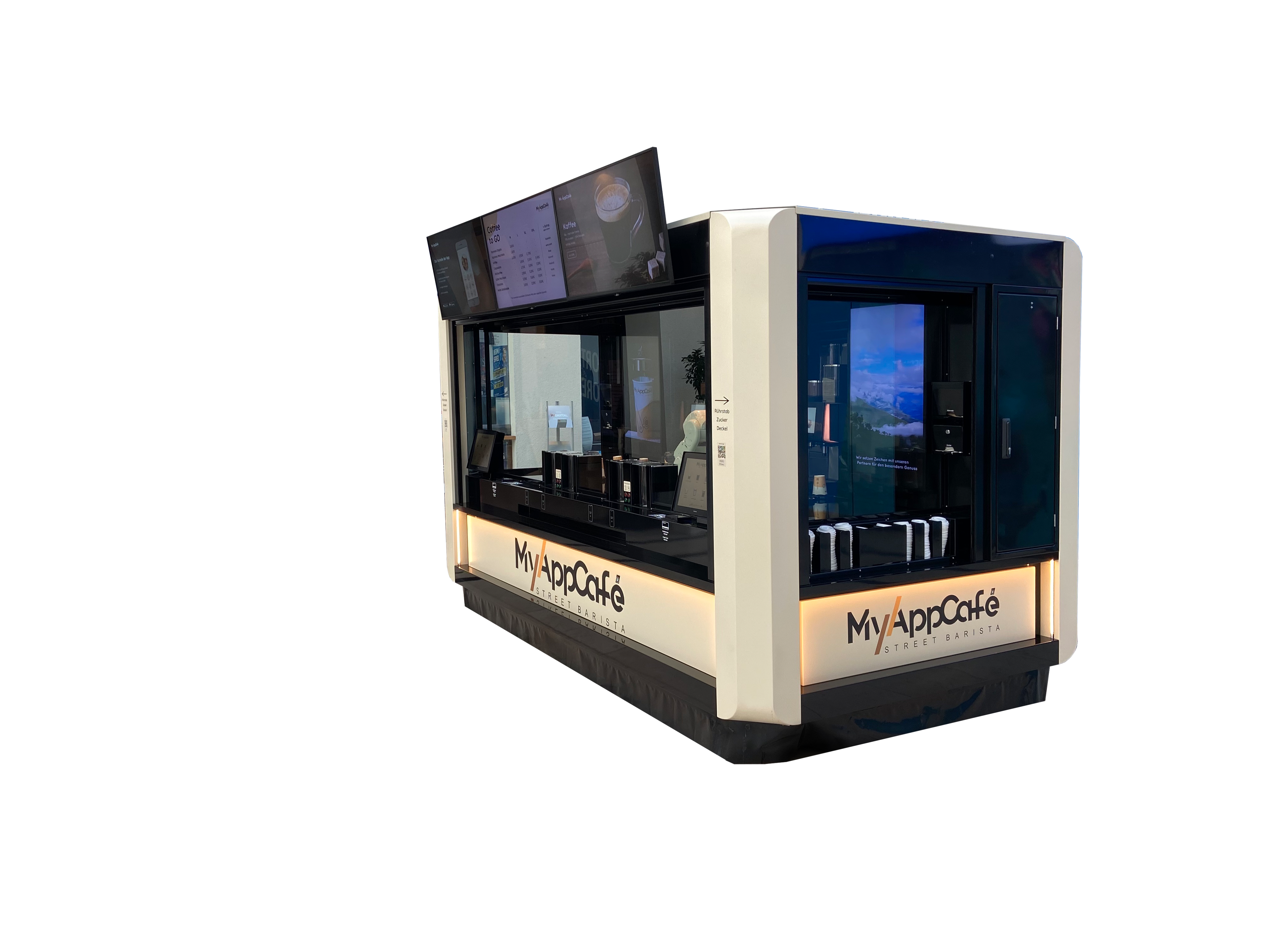 CONTACTLESS MOBILE ORDERING
With our MyAppCafe app, order and pay ahead to pickup your order in 60 seconds.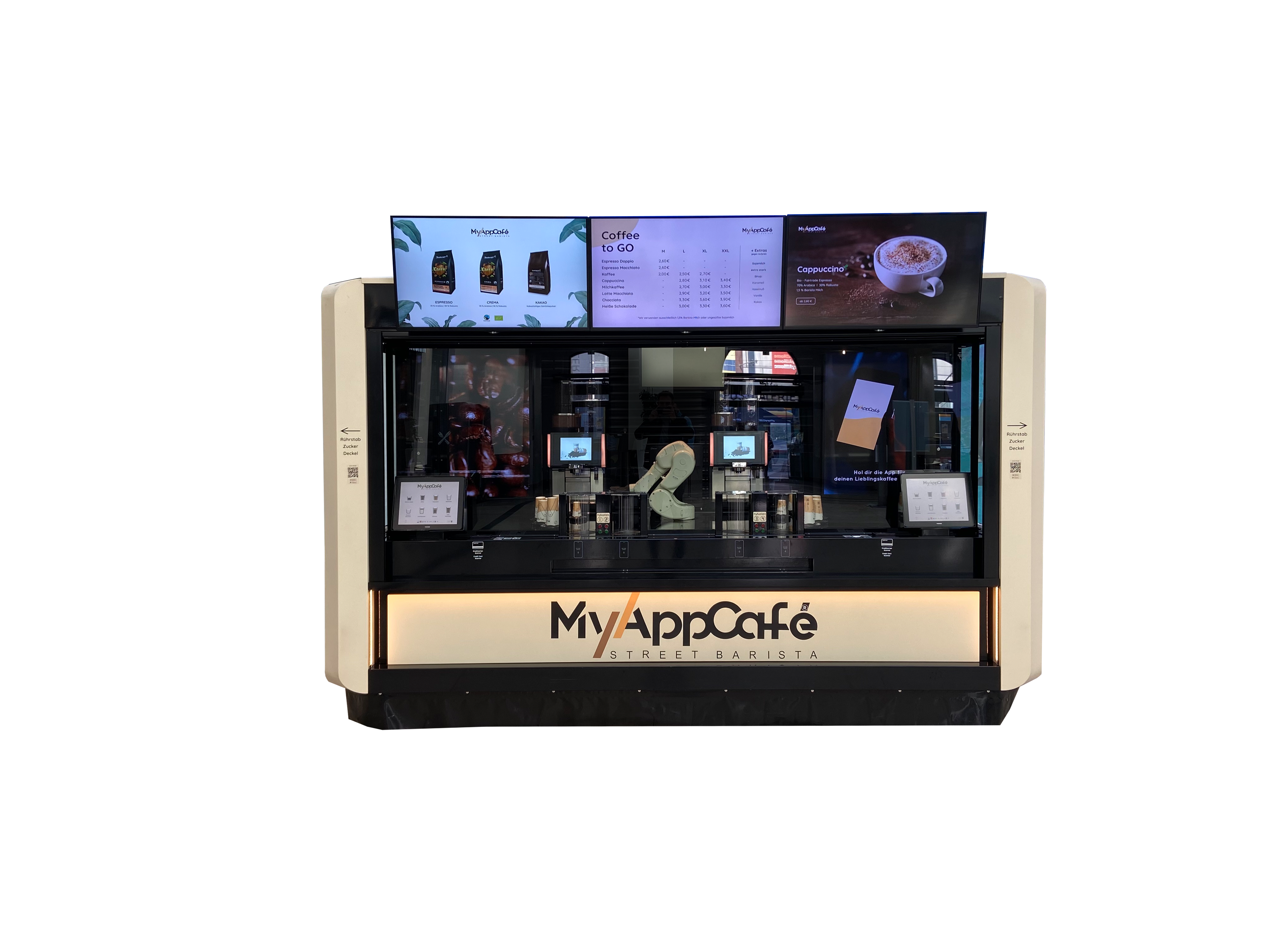 NO LABOR
Less than one hour per 24 hour day of cleaning and maintenance.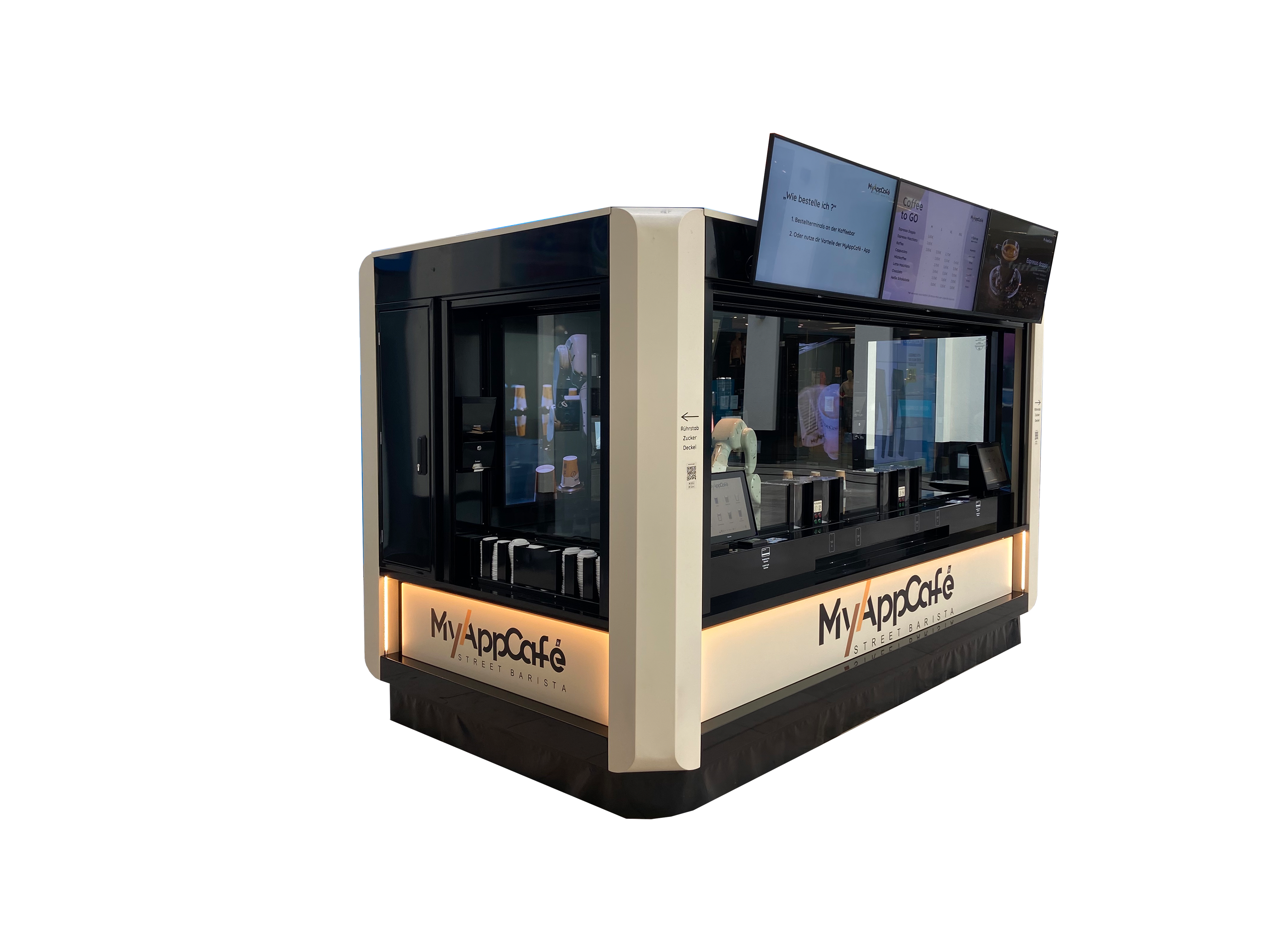 250+ DRINK COMBINATIONS
Full menu of iced and hot beverage including lattes, mochas, hot chocolate and americanos.
UNIQUE CUSTOMER EXPERIENCE
COMPLETE BUSINESS PACKAGE
US BASED SENIOR MANAGEMENT EXPERTISE

What Makes Us Different
Unique Customer Experience
Complete Business Package
U.S. Based Senior Management Expertise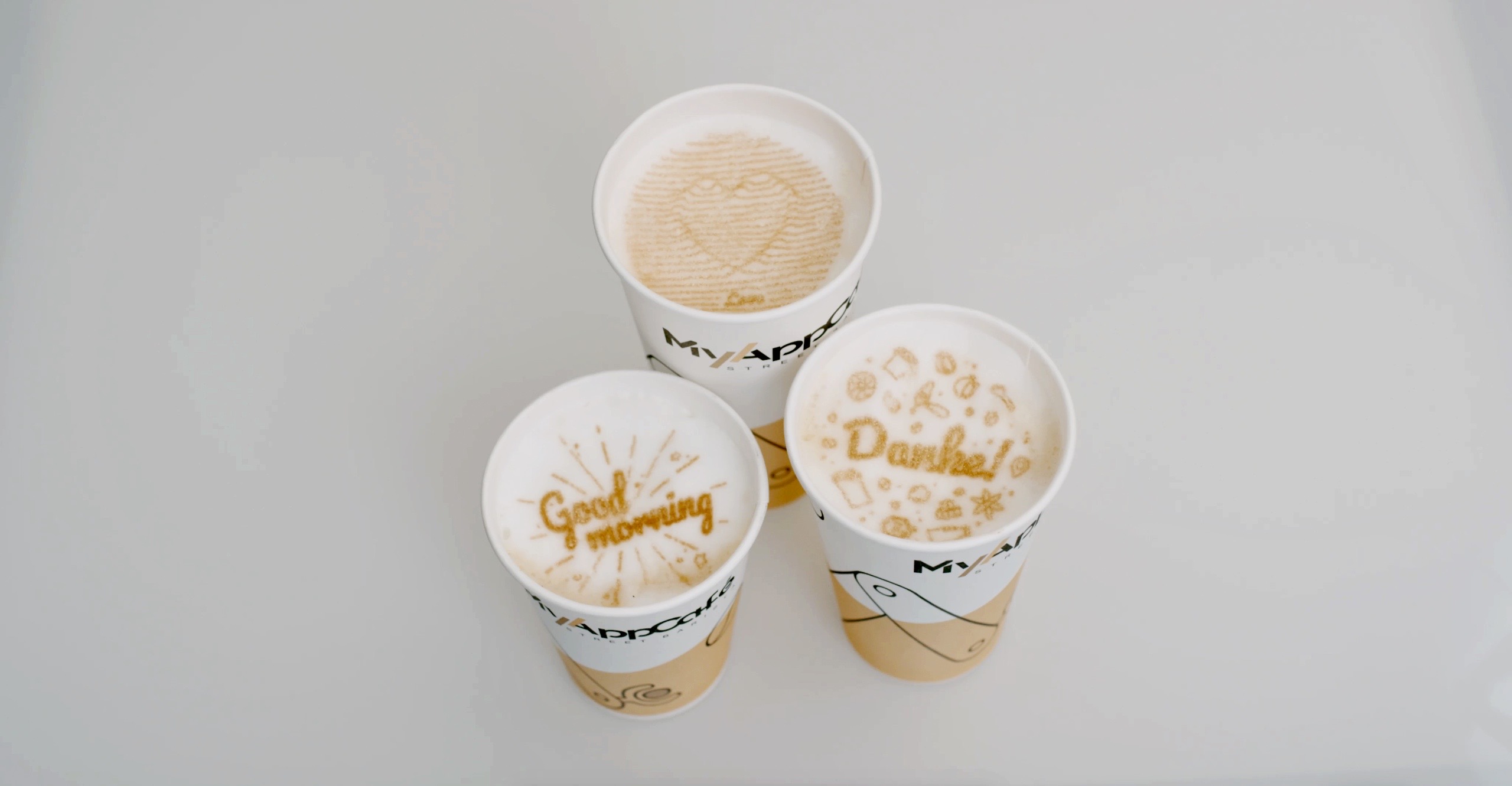 Custom Latte Art
Give your customers a unique experience by having custome latte art on the foam of their cup. They are able to select preconfigured images at the order kiosk or if they are using the app they are even able to upload thier own pictures. This is a great for the customer and great for the free marketing of the automated coffee kiosk.
Menu Development
Robojo monitors and provides insight throughout the operation of the unit. We work with our partners on menu development, marketing opportunities, and operational best practices. We, provide both business and technical support to ensure our clients are successful.